Open Government 🏛
Open government is the governing doctrine which holds that citizens have the right to access the documents and proceedings of the government to allow for effective public oversight.

Wikipedia
After the recent firing of Christopher Krebs, the 1st director of the Cybersecurity and Infrastructure Security Agency (CISA), we decided to leap into action and preserve public data from US governmental websites.
New Category
We created the new category, "Government US", that includes all Public Web data from these TLDs:
As a result, you can now access historical versions of the CISA website via https://intelx.io/?did=3dab2dd6-724f-4c66-916f-62c586ab7037. New copies are made every few days so it will catch any changes – and preserve any content that might be deleted or altered by the current or future administration. This data is available for free (you don't even need an account).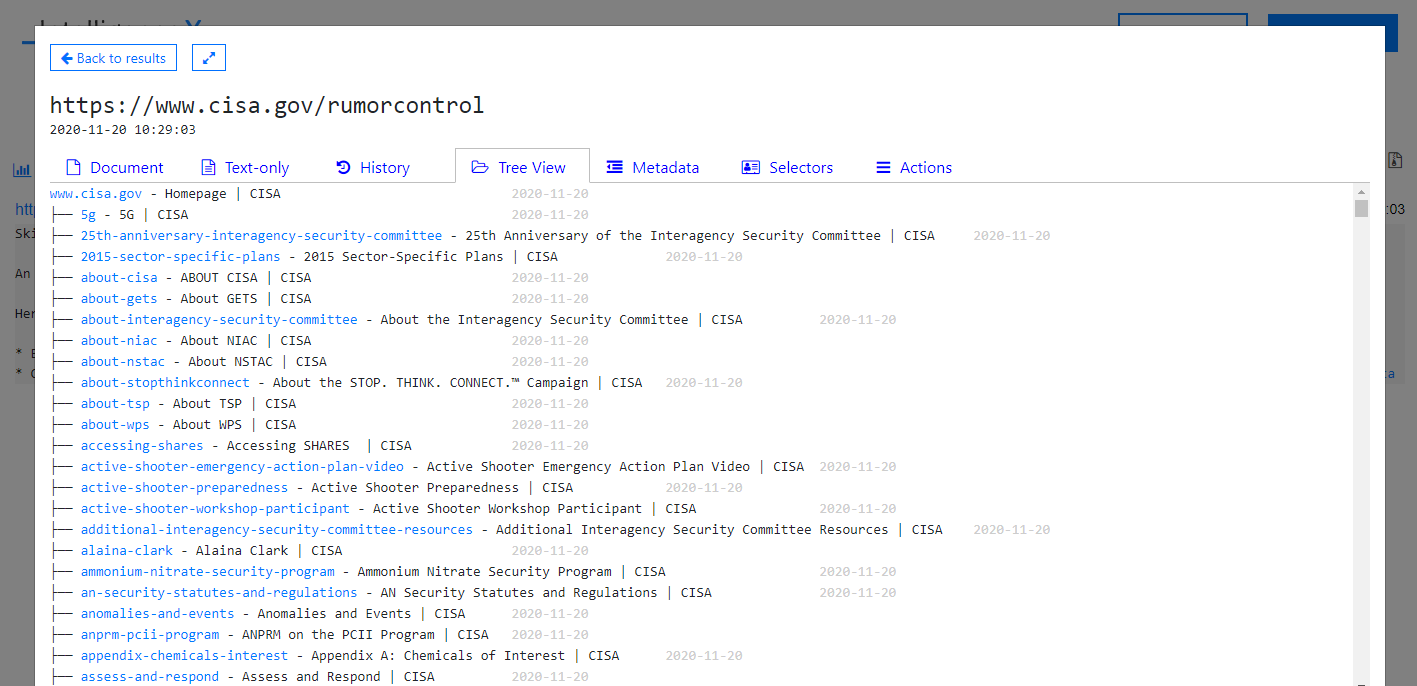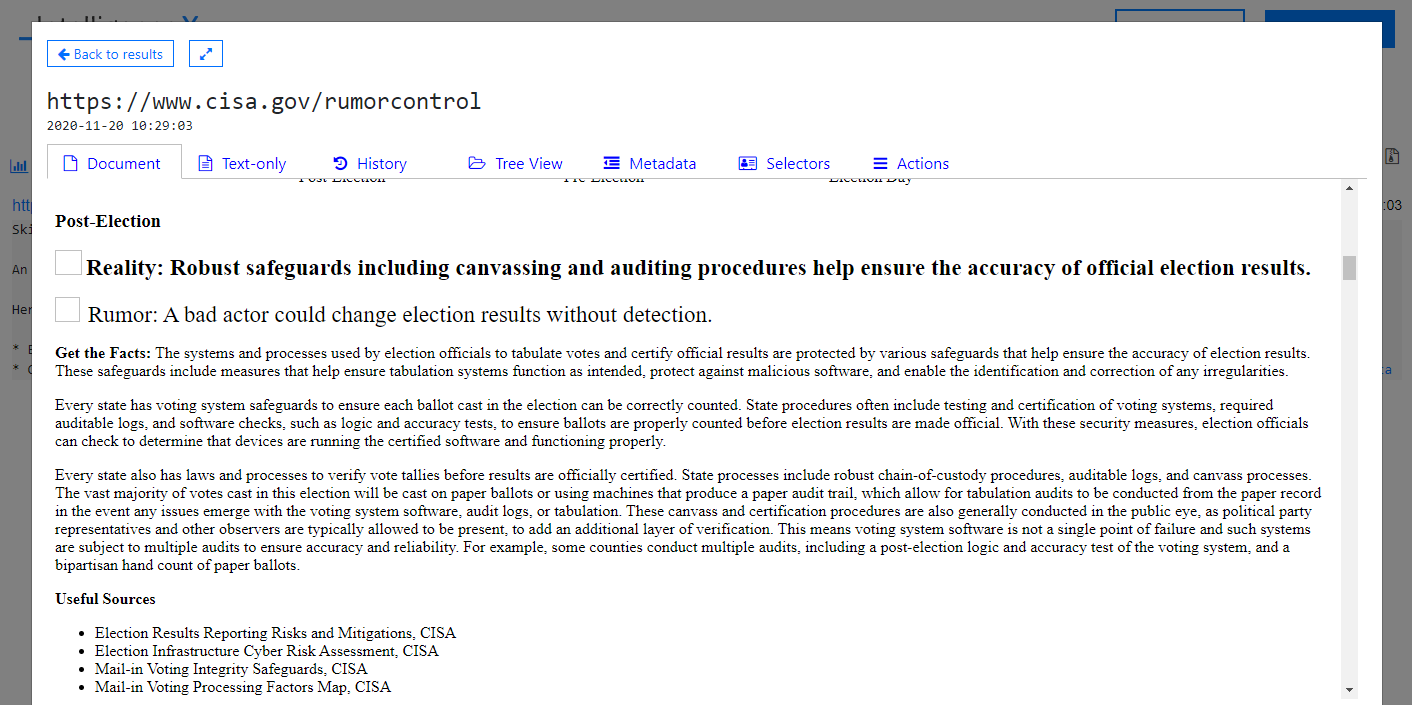 Why historical websites look plain: For security reasons, we remove any JavaScript, images, and external references including CSS files which contain the style sheet information. As a result you only see the bare HTML content without backgrounds, colors and images.
To search for historical versions of a particular US government domain, select the "Government US" category in the Advanced menu: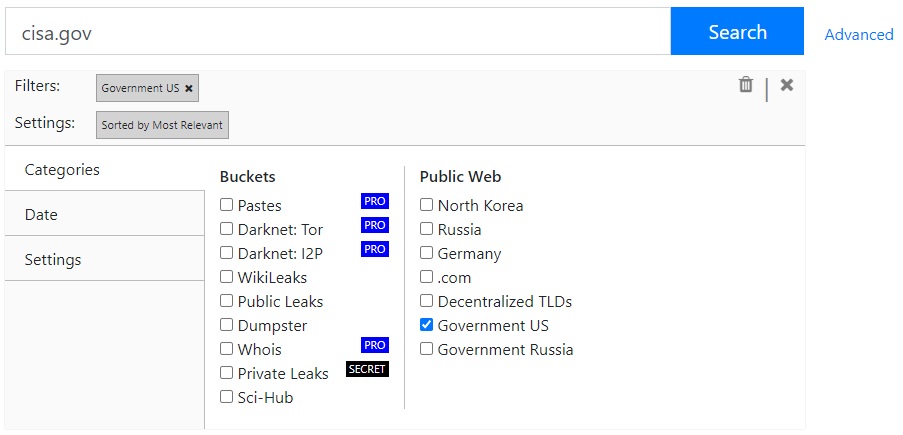 You will then see the website with all crawled URLs visualized as tree: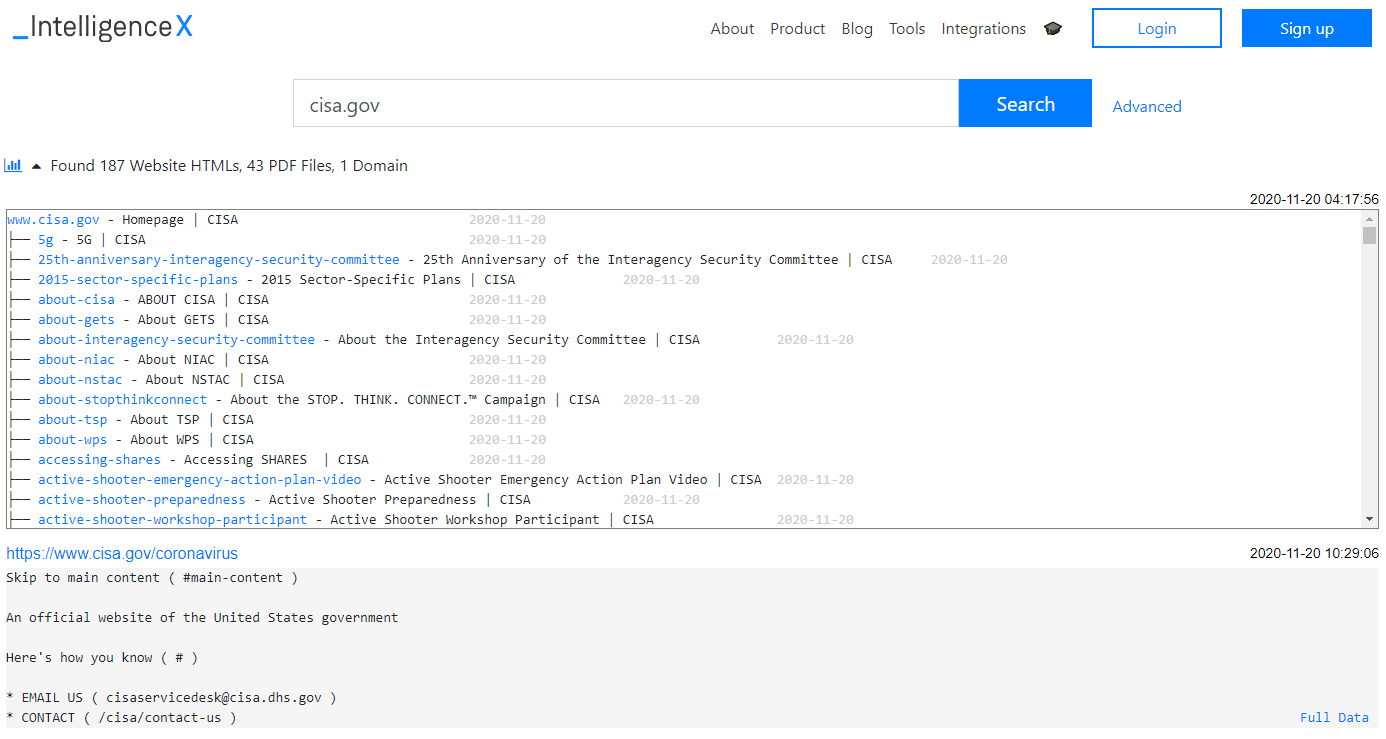 At Intelligence X, transparency is paramount. Our users have full access to our data set and we are transparent where data is coming from. If you click on a search result there is a "Metadata" tab that shows you all the details.
Data Size
At the time of writing, the crawlers were running for less than 24 hours, even though the dataset is already growing quickly:
160 GB of data
10+ million selectors
29,791 active .GOV domains
13,208 active .MIL domains