Newsletter 2019-09-30
September 2019: Leaks & Whois Data
Two new massive data categories have been added: Public Leaks and Whois. They can be selected in the "Advanced" menu on intelx.io.
Our dataset is growing rapidly – we are adding up to 10,000 records per second: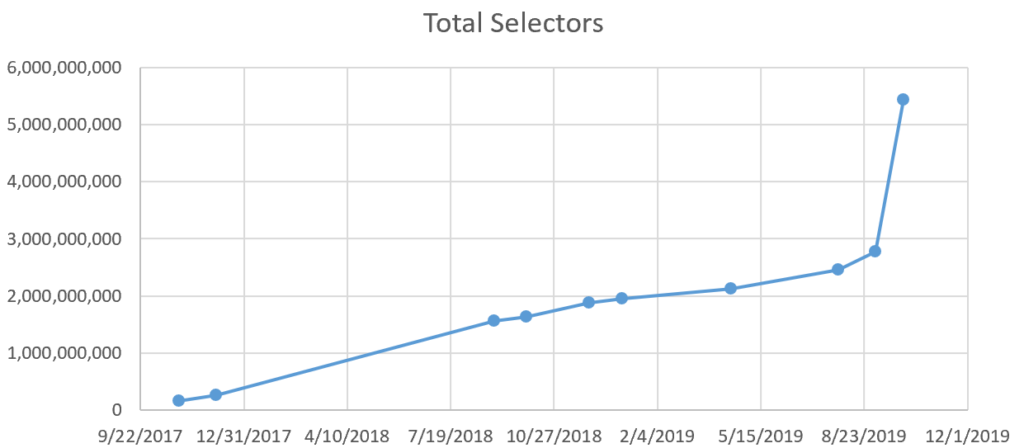 Public Leaks
The category "Public Leaks" contains public data leaks such as Collection #1, which was published in January 2019. Troy Hunt wrote a blog post about it here. This leak alone contains 773 million unique email addresses, according to Hunt.
Whois Records
The second new category is "Whois". As its name suggests, it contains whois-information about domains (i.e., information about a domain owner). Statistics:
☑ 221 GB with 670.268.305 total selectors
☑ 273.622.894 unique domain names
☑ 108.165.567 unique email addresses
Here is an example that lists all microsoft.com email addresses that registered a domain: https://intelx.io/?s=microsoft.com&b=whois&pb=1
OSINT Tools: Verify Email Address
MailTester.com has been added to our email tab at https://intelx.io/tools?tab=email. It verifies if the target email server is accepting the email address.
🔗 Connect with us
---
Kleissner Investments s.r.o., Na Strzi 1702/65, 14000 Prague, Czech Republic
If you don't want to receive this email anymore, click here to unsubscribe.