New Developer Tab
You can access the new developer tab after logging in. Go to: https://intelx.io/account?tab=developer.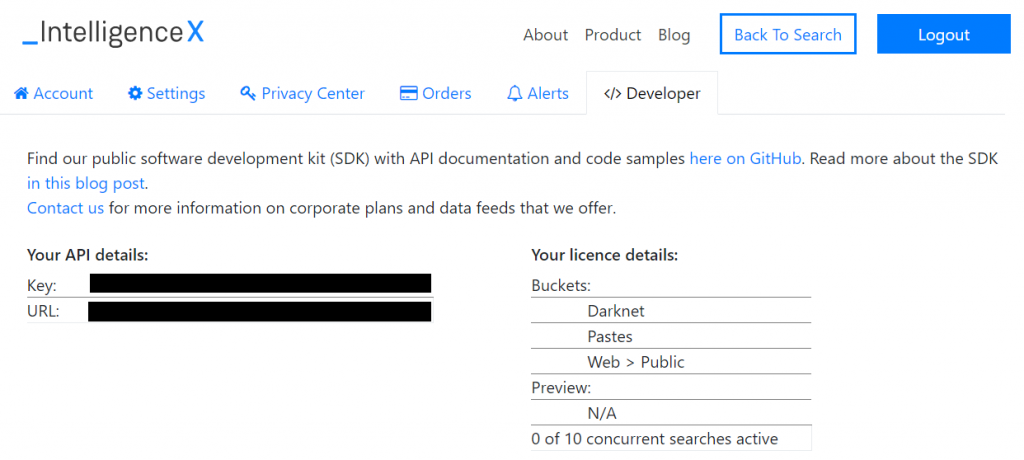 The new tab shows useful information for using the Intelligence X API:
Your API key
API URL
The buckets (= data categories) you can access
List of all API functions (endpoints) you can access as well as the amount of credits (= number of calls) per endpoint, if used
The SDK with the API documentation is published here: https://github.com/IntelligenceX/SDK. We want to be transparent and clear of any restrictions and limitations and thus decided to create a new developers tab to assist developers understand limitations and of the API access that we provide.
If you want to integrate Intelligence X into your product, contact us for more information on our corporate plans that offer tailored access and support.