I2P added to the index 👀
We just added another darknet to our index – I2P. It is substantially smaller in terms of hosted sites than its bigger fellow Tor. To connect via I2P you'd normally have to download their I2P router which provides an HTTP proxy in order to visit ".i2p" domains (called "eepsites") from the browser. The I2P software is unfortunately written in Java – a big no-no when it comes to security (and also performance).
To search only within the I2P darknet on Intelligence X, select "Darknet: I2P" in the Advanced menu: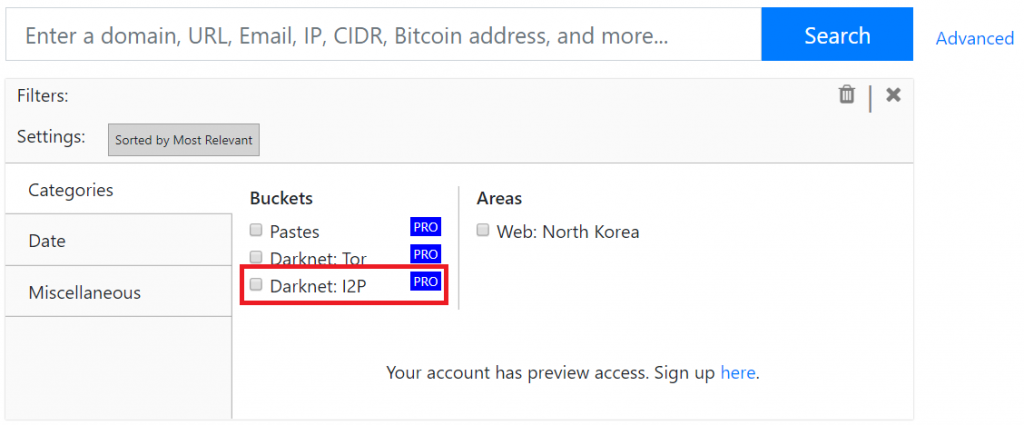 To view the latest I2P indexed content, click on this link: https://intelx.io/?s=*&b=darknet.i2p&so=4
Why is this useful?
There are not really many search engines for Tor or I2P. One of them is Ahmia.fi, however no matter what search terms we used, it always ended up with no results:

When using Intelligence X you'll find immediately content that matches the query: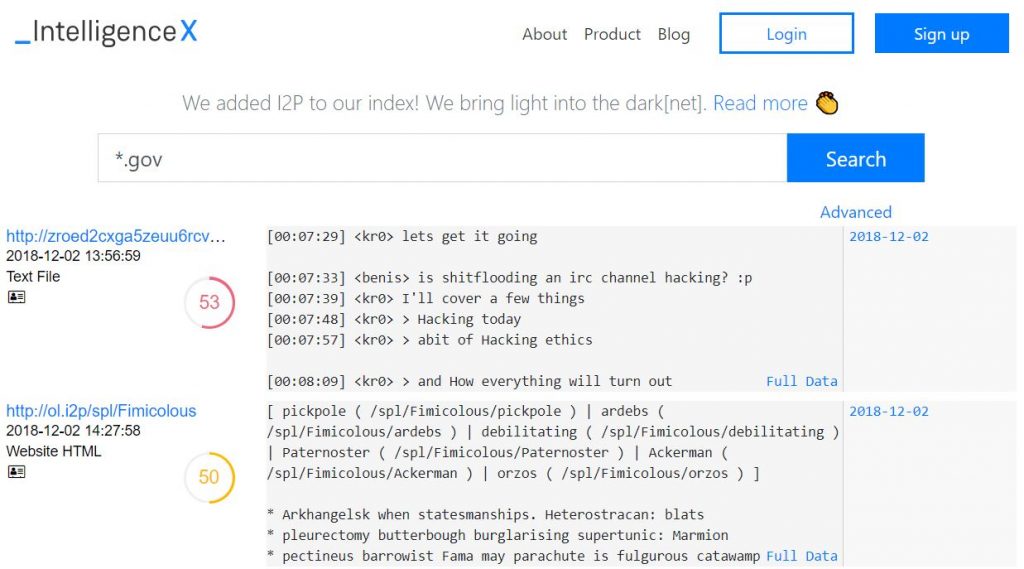 The first benefit of making it searchable is simply discovery – the second one is archiving the I2P sites long-term.
As mentioned earlier, you'd have to either download the I2P router and run it locally, or or use an I2P web proxy in order to access ".i2p" websites. When you open the detailed view in Intelligence X for a result (by clicking in the result's title or on "Full data"), you can immediately see how the original website looks like. Any dangerous HTML tags (and others) are removed, so it is always safe to view.