Free Alerts for Everyone
We just released an important feature: Alerts via email. You can get now automatically notified daily, weekly or monthly if there are new search results.
The alert feature is free for everyone – just sign up here https://intelx.io/signup and then go to the Alert tab under Account.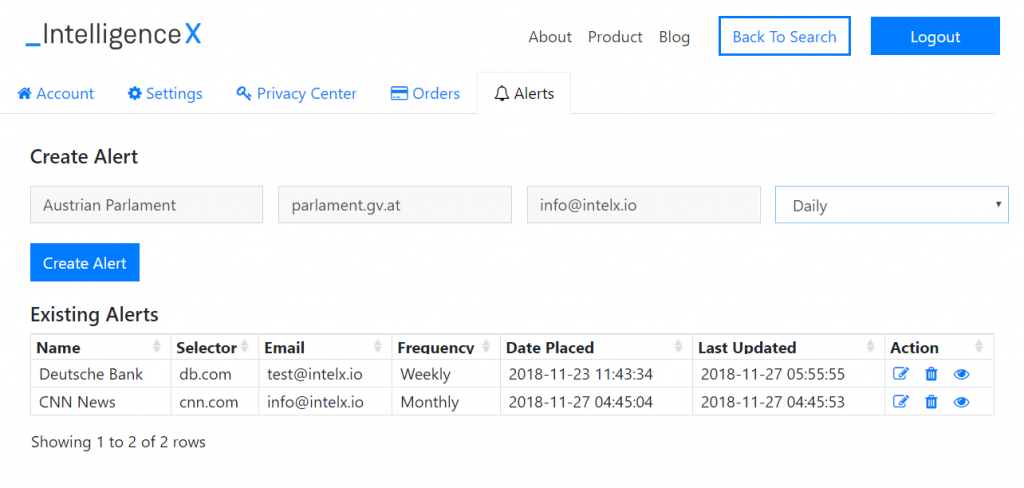 You can preview the alert and see how it looks like when an alert is generated. Simply click on the preview icon in the Action column: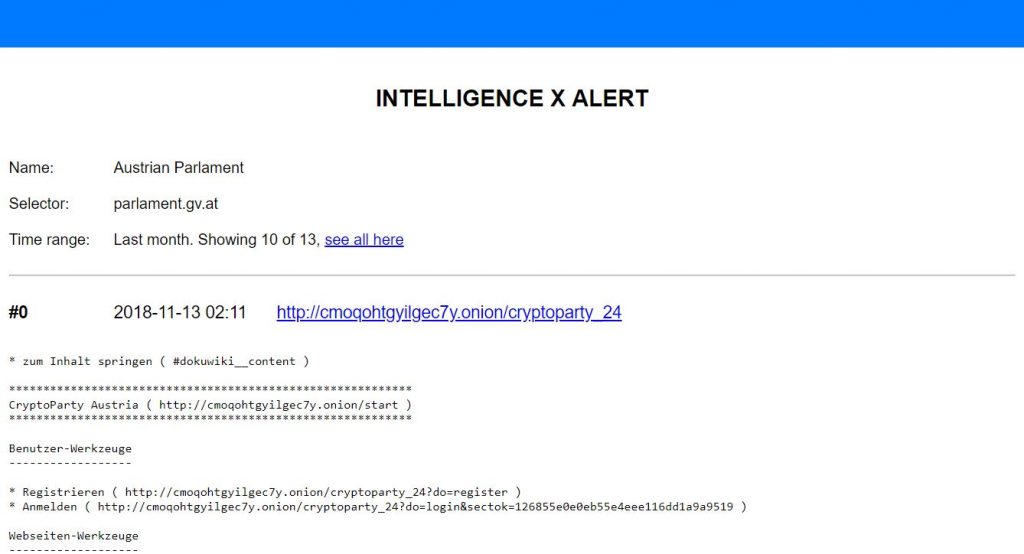 These are the limitations of the system:
Each search result is previewed with a maximum of 1000 characters. To see the full result you have to click on the title of the result which brings you to intelx.io.
For each alert record it will send a separate email if there are results. If there are no results found, the system does not send an email.
It shows a maximum of 10 results per alert. To see additional ones (if there are any) you can click on the "see all here" link in the alert email.
The alert system will use your user account to query the results. Therefore, any restrictions your account may or may not have influence the results that you will receive.
The system tries to deduplicate alerts. In some cases, such as darknet pages that are being re-indexed, a new alert might be sent in case a material change of the content is detected.